In an interview on Australian television program "The 7.30 Report," Peter Jackson has revealed his ambitions to make a film about WWI's Battle of Gallipoli, possibly in time for it's 100 year anniversary in 2015.

The Battle of Gallipoli saw allied forces including Australian and New Zealand soldiers, or ANZACS (abbreviated from Australian and New Zealand Army Corps), attempt to seize the Turkish peninsula in WWI — over 120,000 soldiers (nearly 12,000 ANZACS) lost their lives in the eight month campaign which is celebrated every year on ANZAC Day in Australia and New Zealand.

Peter Weir previously tackled the subject from an Australian perspective in his 1981 film "Gallipoli" starring a young Mel Gibson, a film which Jackson had reportedly wanted to complement with a film from a New Zealand point of view. Jackson, however, now reveals he has other plans for the potential project.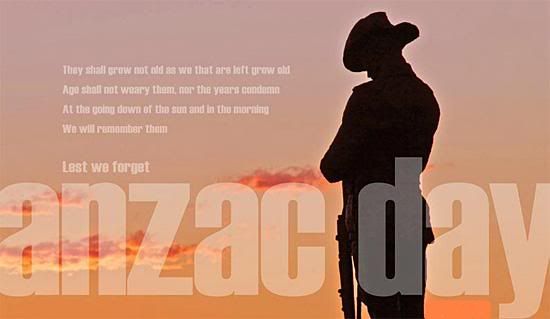 "I have been thinking about it recently and I have been thinking that I'd do it much more from a combined Australian and New Zealand point of view. I don't think that we need necessarily to tell a film from a New Zealand perspective because the ANZAC tradition [between] Australian and New Zealand were so intertwined in that particular campaign that I think it would be a mistake to do [a New Zealand-centric film].

"We are rapidly steam-rolling towards the 100th anniversary of Gallipoli. It's coming on quicker than you think so I am definitely starting to think about [it]...My grandfather was [at Gallipoli] and won a distinguished combat medal and I went to Gallipoli in 1990 for the 75th anniversary... To me, it's a remarkable part of our history and Peter Weir obviously made a great movie but Peter's movie was set around events of August 7th, August 8th, 1915. Gallipoli was a seven or eight month long campaign and that story is yet to be told on film so I'd like to do that."

Jackson doing a war film about an eight month battle? That would definitely be something if he could get it together — which may be stumbling block. Would the rest of the world care about the story of Australian and New Zealanders in war? The only upside is that Peter Jackson wants to do it and he generally gets what he wants (impending "The Lovely Bones" bomb, probably not going to affect that much). Either way, don't hold your breath for it. Jackson still has a good four years to make that 2015 anniversary.